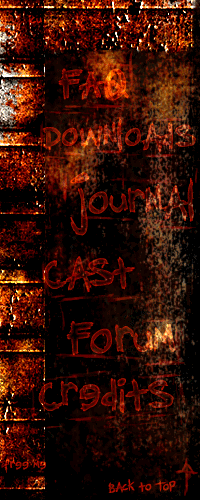 Downloads
Back Home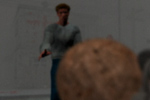 Part 2
Terror in the Depths of the Fog

Silent Hill... this isn't the town I live in. It's different now. Things are falling apart. These memories I had in life are slowly coming back to me. It is, as if, the town is reminding the forgetful. But why? Why me? What did I do? My headache is growing, but it is numbing my mind. The mental pain overwhelms the physical, but I choose not to die yet. I fear what waits for me.

(Right Click, Save-As)
Download Part 2 - Terror in the Depths of the Fog (Small)
!! Temporarily Gone !!
Download Part 2 - Terror in the Depths of the Fog (Large)
| Format: Quicktime | Size: 67.5 MB | Length: 11:54 |
Copyright © 2005 Silent Hill® No Escape
Silent Hill® is a registered trademark of Konami Computer Entertainment Tokyo, Inc. ©
Silent Hill® No Escape is in no way affiliated with Konami Entertainment. It is a work of fan fiction for
entertainment, non-profit purposes. Any media utilized belongs to it's creator, and is credited for his/her contributions.